When you make a donation to Zoe's, 100% of the money goes towards helping our animals. Often, donations help to pay our vets bills or buy supplies for our foster homes (everything from food to cat sand to toys and bedding). To take in a healthy cat and spay/neuter, it costs us ~$200, plus $25 per month for ongoing care. For dogs, the initial cost is ~$350, plus $50 per month for ongoing care. Here are just some of the things your donations can help to pay for: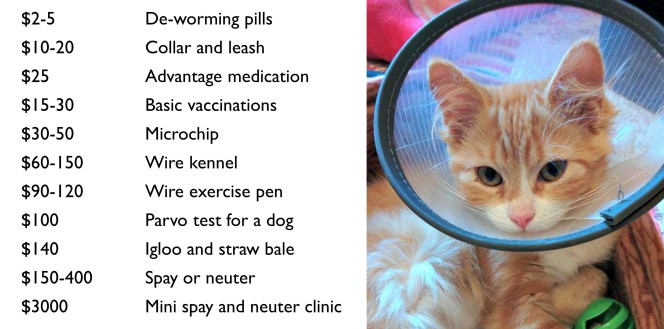 These are all basic things that almost all of our intake animals need. However, many of our rescues have additional health problems that must be taken care of before they're adopted out.
We also have a few program like our SNR/TNR program, Pet food program, and Helping hands program where we help with vetting or offer rescue rates and provide food for our target communities and low income households.