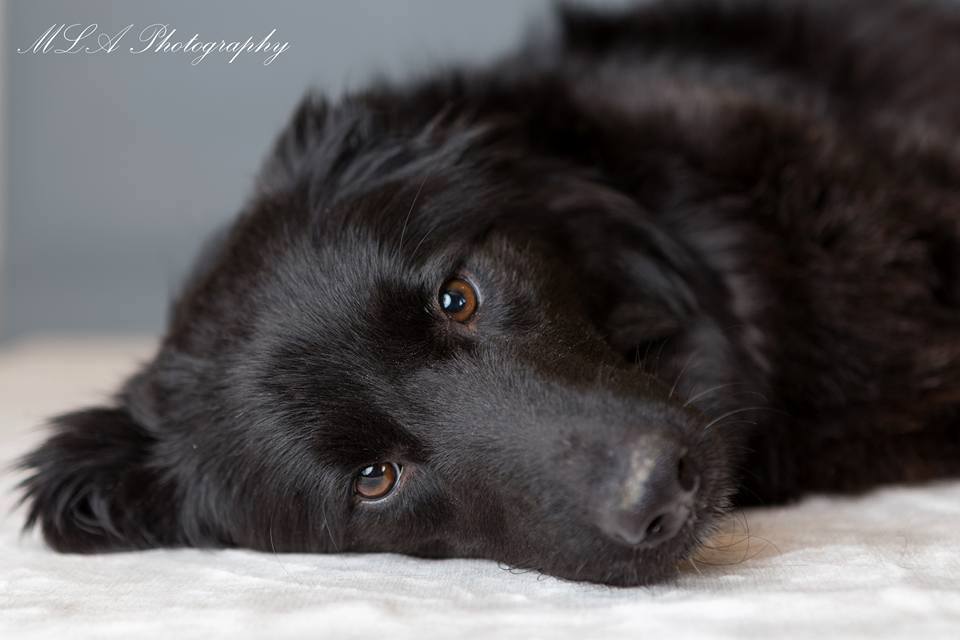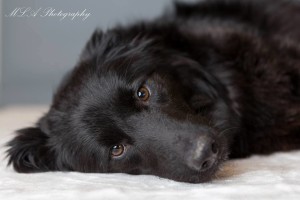 Hi, Loves. I'm Ila.
Come lay by the window and watch the birds with me, won't you?
I came to Zoe's about a month ago; I was living outside with my seven little puppies when they found me. The lovely Zoe's folks gave us a safe and warm place to live until my puppies were ready to go on to their own foster homes. Being a mom was wonderful, I loved my pups so much. All the people who came to see me and my litter said I was such a great mom.
I've raised and sent off my puppies and am in my own foster home now.
My foster people are absolute dreams. They are so kind to me and are teaching me all about home living. I've just started learning about stairs. Interesting things, those stairs. I'm not sure what I think about them yet. Naps on the other hand…..Mmmmmm. Those, I like.
I like lots of things: Affection, treats, being brushed, sitting real close, playing in the snow, and laying here by the window watching the birds.
I have yet to meet a person I didn't like (though I haven't met any small people, so I don't know how I feel about them. I imagine I'd like them as long as they are nice to me.) My foster home has another dog, he's pretty great. I met a cat the other day, I liked her a lot too!
I am easy-going, sweet and gentle. My foster parents say I move at 'Ila speed.' I'm never in a rush, but always wagging my big bushy tail wherever I go.
I love my foster home, but I would love a forever home and a family to call my own even more.
If you like to be loved, apply to adopt me today.
XOXOX