Good day, my name is Darcy, and if I may be so forward, I am a most eligible cat. I like following my foster humans around, and am always up for an ear massage or belly rub. Although I do drool on occasion, I am otherwise a perfect gentleman.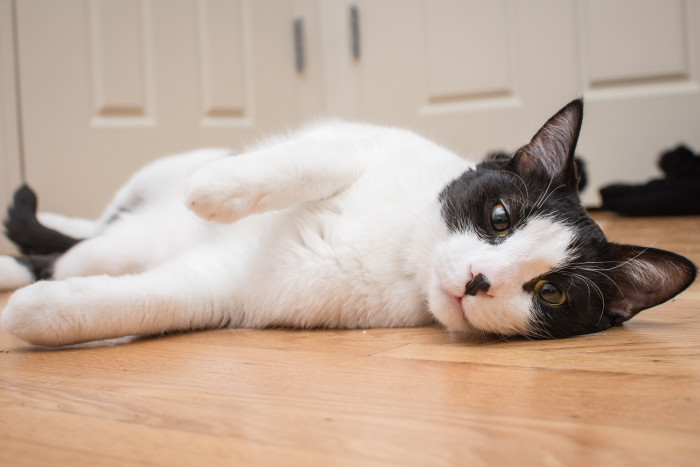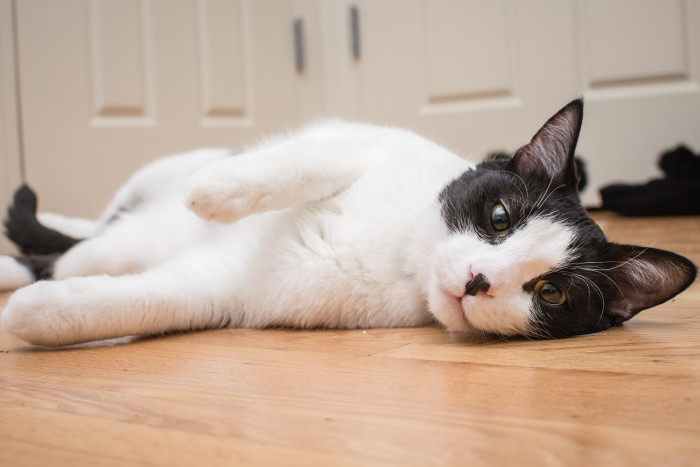 …Well, I am a perfect gentleman with the humans. It's been said that I'm not fond of other animals. There are two dogs in my home, though I don't interact with them much: I stay in my bachelor room, and only poke my feet beneath the door to get them into trouble from time to time.
My foster humans think I am terribly handsome, and I condescend to have my portrait taken on a regular basis. I am even such a good sport as to wear collars.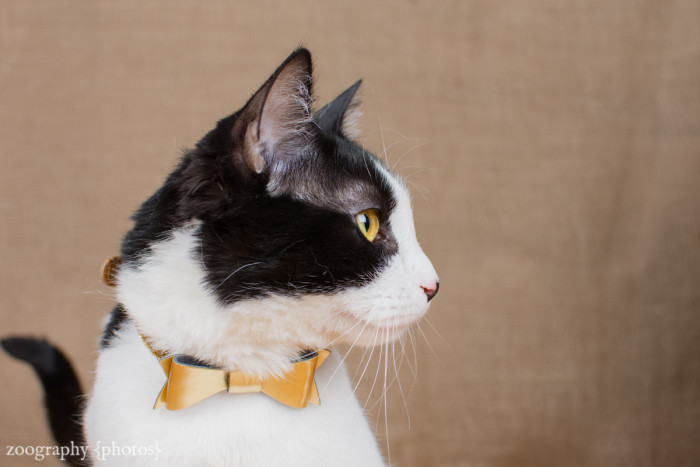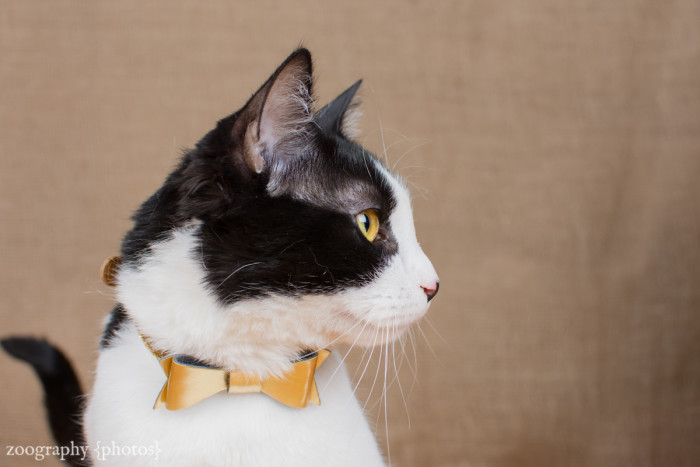 Sometimes my foster humans do get a little carried away. Would you say this is a true likeness?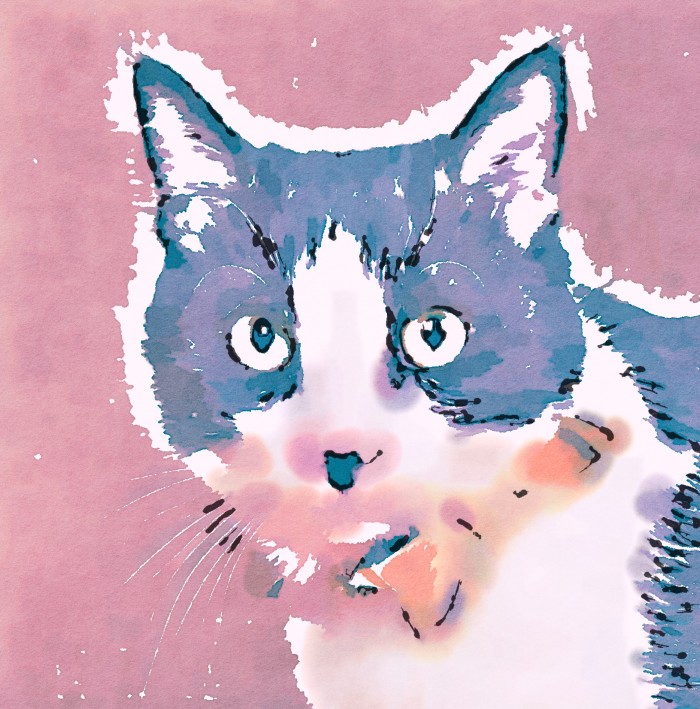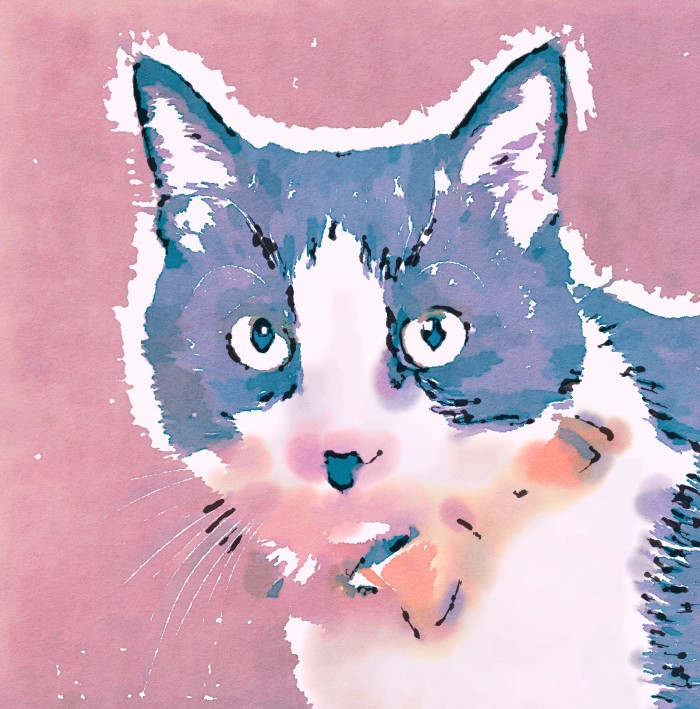 However, I love the attention. Even when I'm not actively cuddling, I like to sit nearby and watch the people. I would make an excellent muse for an artist or writer. Or even a professional cat massager. That would be splendid. To apply, first visit my profile. I look forward to making your acquaintance.