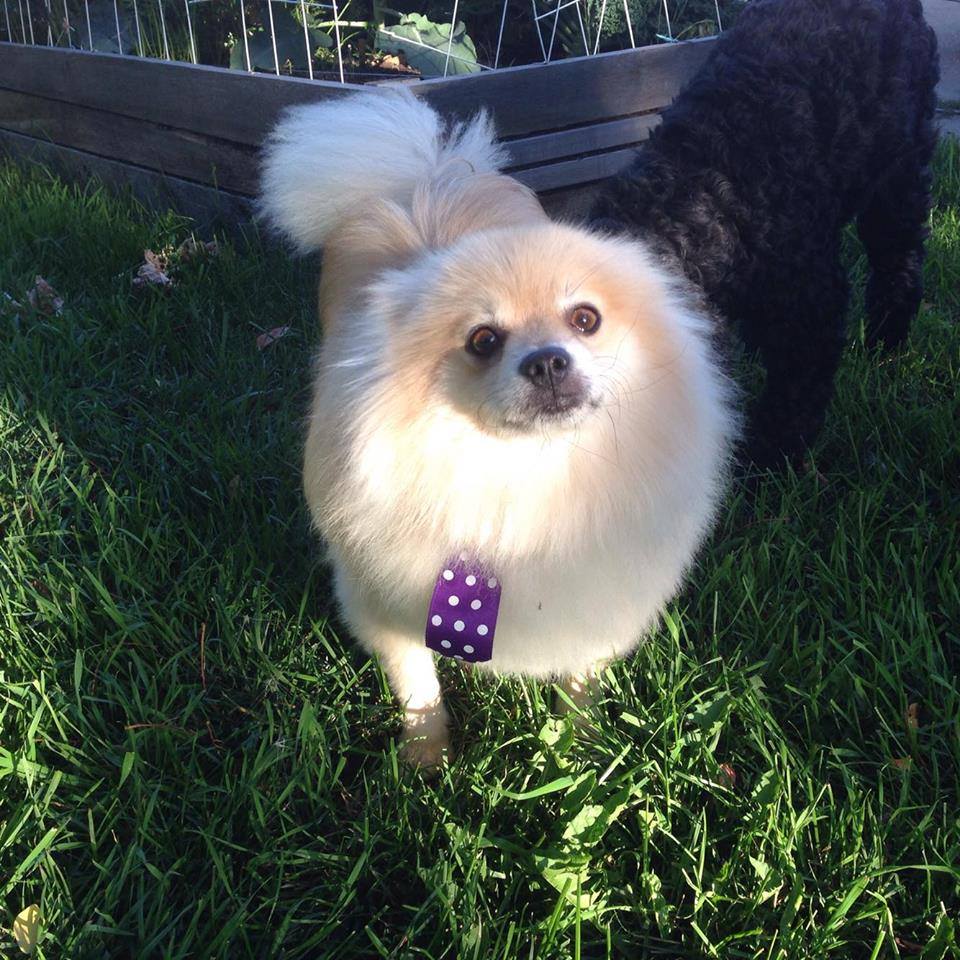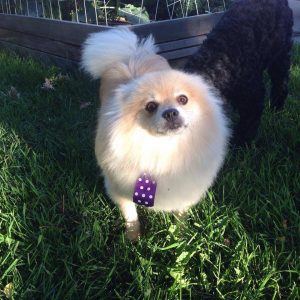 Eek! That's a silly photo of me! I'm getting goosed by another dog!!
Ah, well. Life of a dog, right?
I'm Bert! How are you?
Me? I've had a busy year, but I'm doing alright!
I first came to Zoe's a year ago, a little on the skinny side and a lot on the dirty side. Zoe's cleaned me up and filled my little tummy full of good food before I was adopted by a wonderful family. Everything was great!
Then they had a baby. It was awful.
I was so sad and depressed. I didn't even want to go on walks. No one knew I would react this way to a baby. Heck, *I* didn't know I would react this way to a baby. Nothing helped lift this funk I was in, so the family thought maybe it was best for me to return to Zoe's to find a home better suited for me. After I came back to Zoe's, a vet visit revealed I had two subluxing patellas and would need surgery on both back knees. Oy vey…..
The surgery was a success. Yay! I am recovering well and ready to give this adoption thing another go!
Here's the low-down on your boy, Bert:
I'm a pretty quiet guy, a little on the timid side with men. I'll need some extra time and attention to bond with any men in the house. I am a sweetheart though and run around like a tail-wagging maniac when I'm excited. (It's a Pom thing…) I love to sit outside, a fenced yard is a non-negotiable must for me. I like cats and dogs so I am open to a home with either, neither or both! I'm not sure about kids, though. That last baby was so difficult for me, I really don't know if I'd like older kids. Maybe. We could definitely meet and see how we feel about each other. Lastly, I need a family who will continue with my surgery rehabilitation. My foster mom can tell you all about that.
Everyone who meets me falls in love with me, true story!
Let's do it! Let's fall in love! Visit my bio and apply to adopt me right now!!