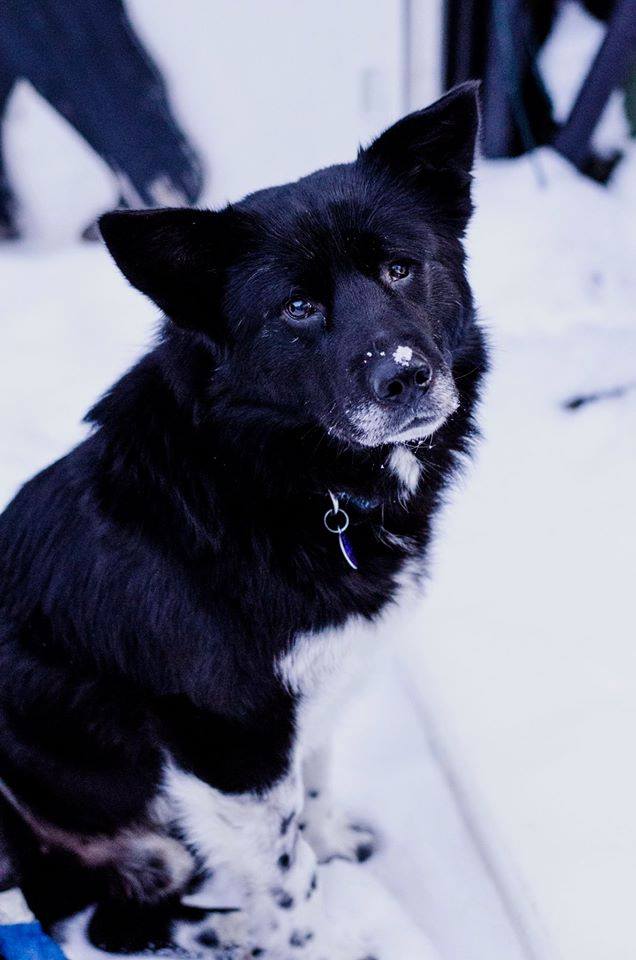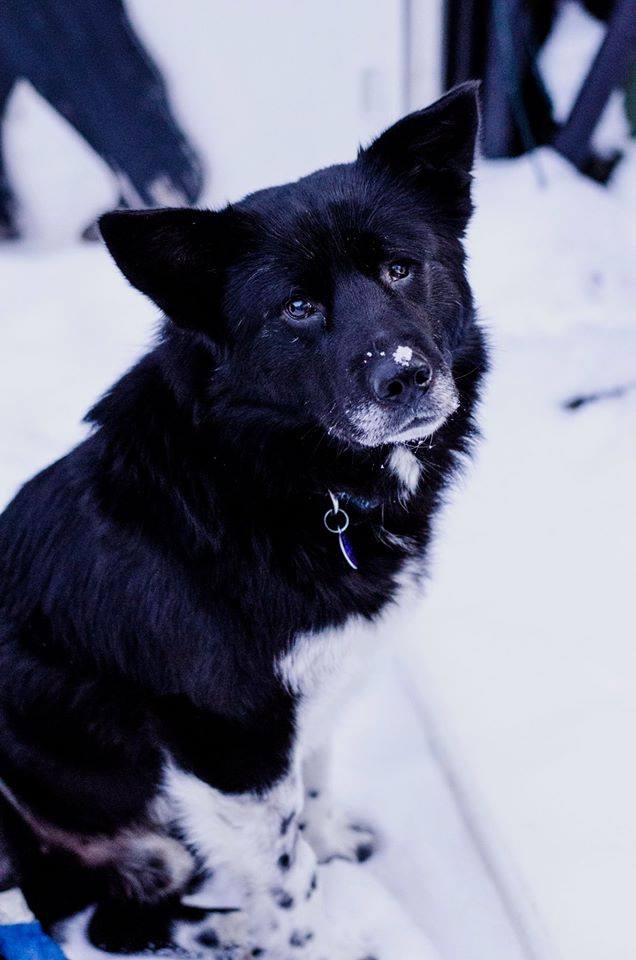 Hi! I'm Chinook, pleased to meet you.
People tell me I'm an "old soul," and that I'm like a warm wind on a cold winter day. Maybe, but really, I'm just happy to be out of the dump I was living in.
Life is so good now, sometimes I nip myself to make sure I'm not dreaming.
When Zoe's picked me up from the dump, I wasn't in the best shape. I'm blind in one eye and have a degenerative disease in the other; I was being bullied, I was skinny and had a pretty serious leg injury. I didn't feel good about myself and had little confidence. Zoe's took me in, fixed up my leg and placed me in the most wonderful foster home. I'm healing remarkably well, inside and out. Every day I grow stronger and more confident. I am so grateful for this new life.
I'm living with the loveliest people; I like cuddling the littlest ones most of all. They've given me a warm place to sleep, fresh food and water every day…. And they take me on walks through the ravine! I love the ravine! (My foster mom says I am brilliant on a leash.)  The dogs in my foster home are great too. I have so much fun playing with them in the snow.
I have to be honest with you though. As good as this new life is – and it is GOOD – I have some anxiety when I'm left alone. I'm working on this with my foster family but, just like people, it's going to take time to work through. I need patient people who are home most of the day or who can take me with them to work. I also want a home with another dog, I need a friend. Friends are the bits of bacon in the kibble bowl of life.
I may have started my life in the dumps, but I'm not staying there! I have a lot of love to give. I'm young, well-behaved, calm and gentle.
So let's go! The ravine is waiting! Apply to adopt me!