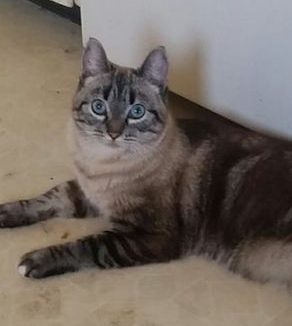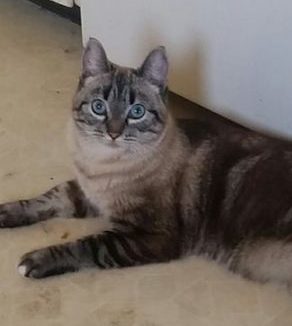 Bonjour. Je suis Felicity.
Pleased to make your acquaintance.
Are you looking for a feline companion? Because I am looking for a human companion.
I am a lady through and through and a bit particular. I don't mind admitting that, a lady should ask for what she wants.
I had a human companion, but things didn't work out. It's been hard for me, transitioning from a home to a sanctuary to a foster home, so I would like to be clear with what I would like and need in a forever home. I hope to only have one more of those.
When I arrived at my foster home, I was quite skittish. I have the loveliest foster mom who has been so kind and patient with me, teaching me to be cuddly and loving. She has an ever-revolving band of misfits that she loves and helps and teaches, so I've been around many cats, kittens, and dogs. It's been ok, but not my favourite. I don't like to be picked on; I will shut down and hide if other animals scare me or hurt me. I would much prefer a home where I am the only furry resident.
You should also know I am on a special diet, strictly grain free. I was diagnosed with IBS, grains upset my tummy. When my tummy is upset, I am in pain and don't always make it to my litter box. Believe me, I dislike that more than the humans do. I am a clean and proper lady, so not only was I in pain, I was also embarrassed to be messing in the house. You can imagine how happy I was to be diagnosed and treated. No more pain and no more messes!
Speaking of loos…. I am a particular user. I must have an open top litter box and I prefer high sides. I am told there are self-cleaning boxes, that sounds downright dreamy!!
Speaking of speaking….I am a talker! Now that I've learned how wonderful love and cuddles are, I am vocal about my desire for attention. I am still working on myself, though, so I would appreciate your patience. Ladies should not be rushed.
I hope I haven't come across too pushy or prissy. Cats who know what they want and need get a bad wrap sometimes, but I think I am charming and loveable. Not to mention stunningly beautiful.
If you agree, we should meet in person. Visit my bio and apply to adopt me!