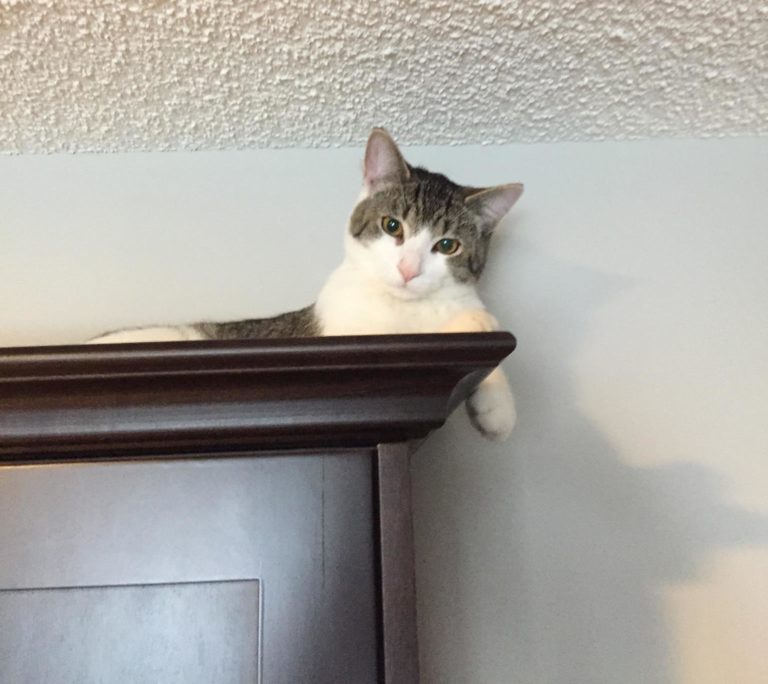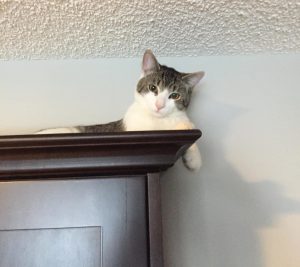 Hey there! I'm Gilligan!
Do you like to play? I do!! My favourite things to play with are string toys and wand toys. Anything I can chase, pounce, and bat!
I like people too. They're wonderful! I can be a bit demanding when I want affection from my people. Ok, a lot demanding. But I love to cuddle! I love pets and scratches and belly rubs. I have this spot that I just LOVE to be scratched. When my people scratch that spot, I can't help but flop over in absolute bliss.
I like other animals, too. Cats, dogs, kids…. I like them all! What's that? Kids aren't animals?? Uh….if you say so…. Whatever they are, I like them!
I'm an adventurer at heart. I love exploring and climbing. I especially like sneaking into the pantry and the cupboards. Peek-a-boo!! I like water, too. I'm always hanging out in the sink or the bathtub. My foster family says I am a curious cat who always makes them laugh. They're so sweet.
I may not look it, but I am still a kitten. Full of energy and silliness. I am also a perfect gentleman. Quiet and affectionate.
You won't find a cat much better than me! I am well-rounded, lovable, fun and dashingly handsome…. My ideal home would be full of things to love – adults, kids, cats and dogs, the more the merrier! My home should also have lots of places and spaces for me to explore, plus at least a few sinks and a spacious bathtub. Also well-stocked with soft and cozy blankets. After a day of playing and exploring, I love to curl up in a warm lap covered with a soft blanket.
My sisters have found their forever home, it's my turn! If your home is lacking a purrrrfect gentleman, I am your cat! Visit my bio and apply to adopt me!