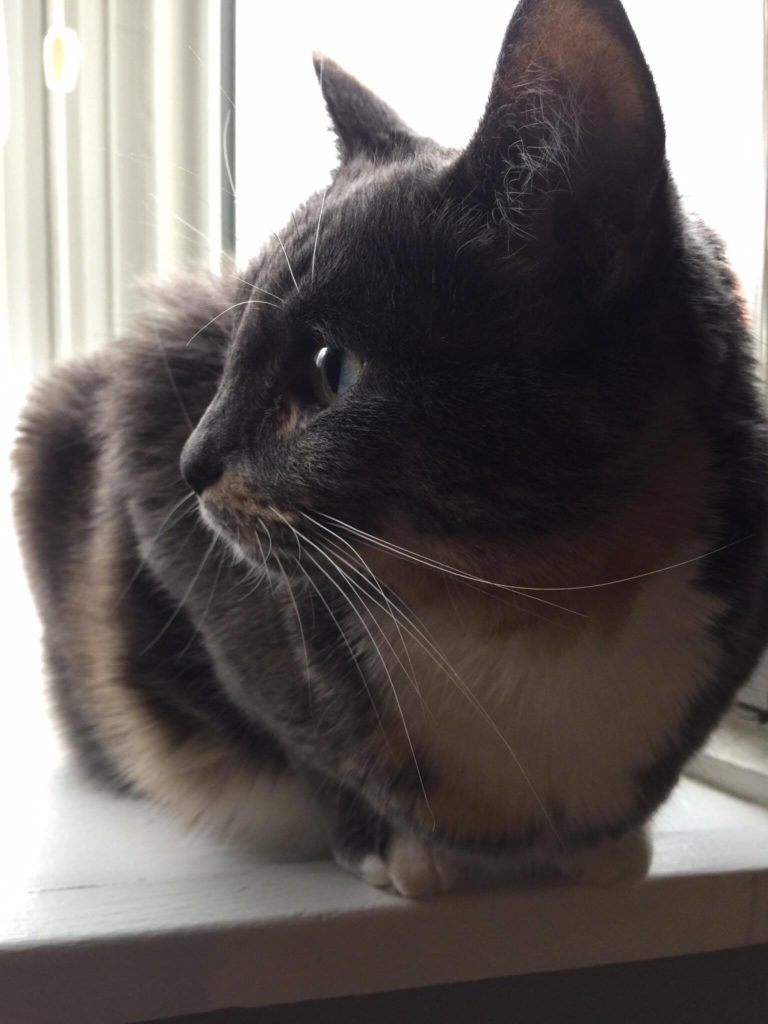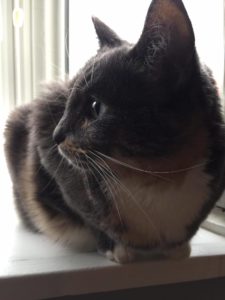 The lovely Zoe's people asked me to chat you up again because I'm still looking for my forever home.
I was a little shy last time we met, sometimes people aren't sure about shy cats. I understand that. Sometimes I'm not sure about people. I feel much more comfortable now, but that might be the catnip talking……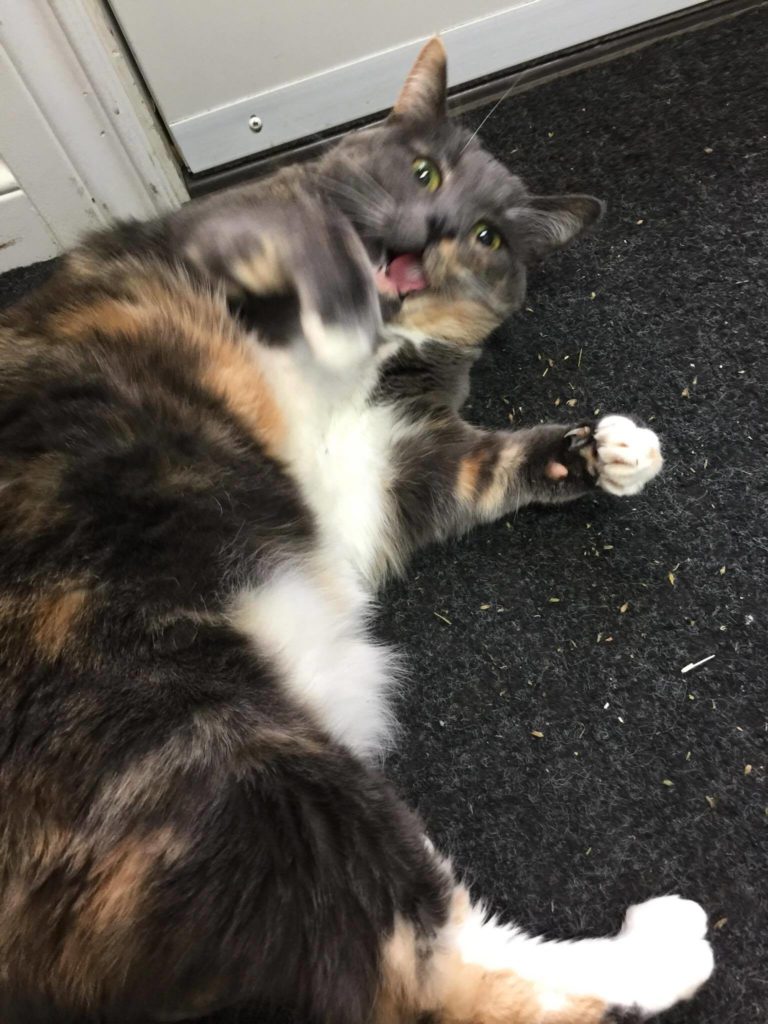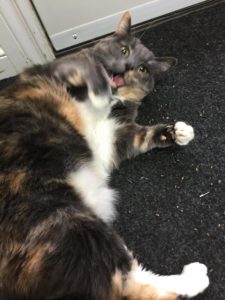 That's my catnip face. RAWR!
Don't judge, sometimes a girl has to let loose and have fun!
It's true that I am a calmer lady and I prefer a quieter home, but I can still get down! I love to play and chase toys. And I lurve me some catnip!!
I'm also very cuddly. My foster mom says if you have a lap, I will curl up and sleep on it. I don't like to be picked up, but I very much like cuddling. I also like to chat. I chirp and meow at my foster mom all the time. She's been very patient with me, I appreciate that. And she understands that sometimes I don't want pets and that I can get a little overwhelmed if there is too much going on around me. She lets me go off on my own for some peace and quiet. It's important to me that my people are patient and understanding.
I was asked what I would like in a forever home…… a warm lap. That's top of my list! I don't like lots of noise and activity, so I would like a quieter home. Dogs and small children scare me, but I do like other cats. I lived with a few other felines for a while, we got along very well. They make excellent cuddle friends! I don't have many requests: love and patience. That's really all I'd like.
Oh, and catnip! That's a MUST.
If you have catnip and a cozy lap, you should apply to adopt me! I'm sure we would be great friends.