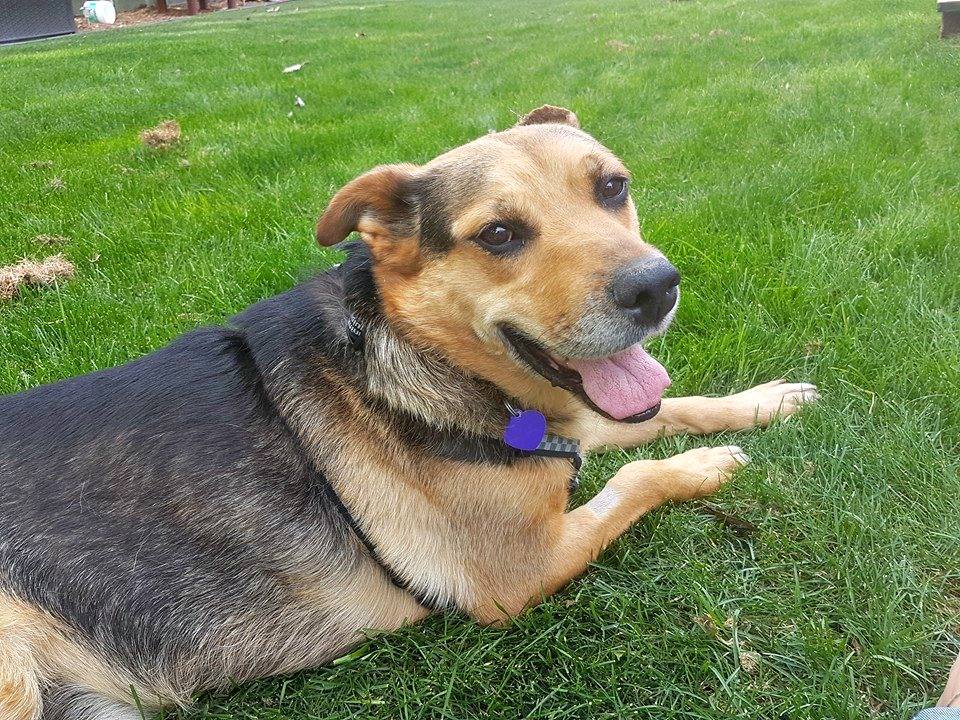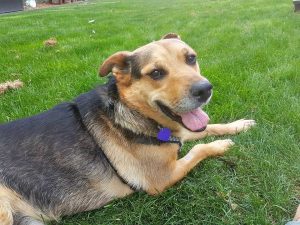 Hello! I'm Mieka!
Wanna hang out for a while?
I'm looking for a forever home, you know.
Hard to believe, right? Because I'm so cute and sweet, right?
I know. But it's true!
I figure I shouldn't have too much trouble finding people. I do love them a whole lot, especially the small ones. They are my FAVOURITE!! Sometimes, when I'm walking, I'll see kids and want to meet them but my foster mom isn't paying attention, so I have to drag her over to them. I'm hoping my forever family has children; I couldn't imagine life without little ones.
But not little cats. Or little bunnies. Or birds. And possibly not very small dogs. I find small animals way too much fun to chase and the small animals usually don't like that. I don't understand why not, I'm just trying to play….. I might be ok with another dog in the house, but it would have to be a very special dog and we should meet a few times to see if our personalities are a good match. I'd prefer to be the only furry family member if I'm being totally honest.
I love going for walks….now. I didn't at first. I have a little, ahem, extra going on right now and I need to work on that. Longer walks used to poop me right out! I'm up to about an hour of solid exercise – GO ME! I'm pretty healthy otherwise, except for some much needed dental work. Zoe's is getting on that right away too!
Most of my life has been spent outdoors, so indoor living has been a bit of a challenge at times. I'm a quick learner though! For instance, I learned right away that my foster mom's bed is SUPER comfy and snuggling with her at night is AWESOME! I'm working through some indoors-at-night anxiety, snuggling up with a human has been the best treatment so far. I'll snuggle up with a human any time of the day. I like to be near my people all the time and will go to great lengths to get to them. I got myself stuck in the kitty door of a gate trying to get to my person. That a was a little scary, but also a little funny too.
Someone once said that I am the kind of dog who will get you to stop and take a look at the world around you. Isn't that sweet? People are just the best.
It's been nice hanging out with you. Maybe we should make this a forever friendship.
Check out my bio and apply to adopt me!