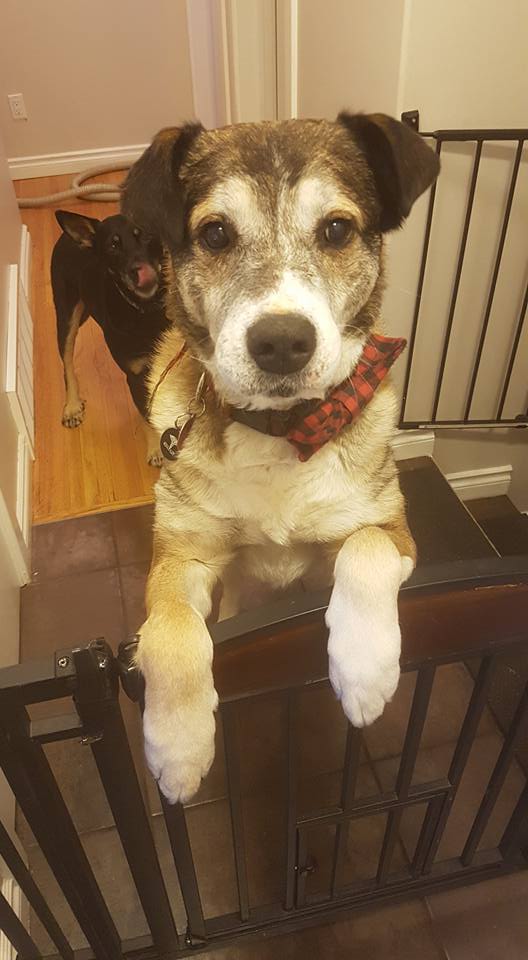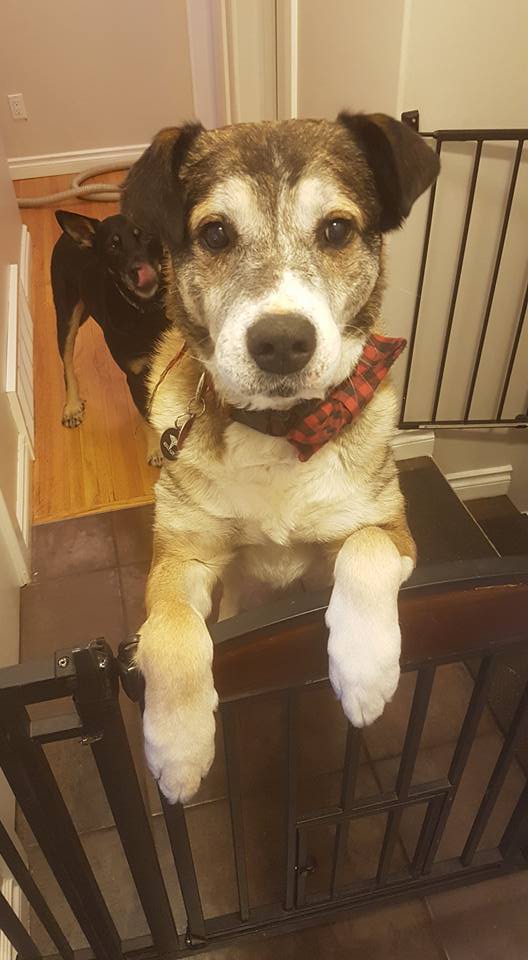 Hi! Morgan here again!
How have you been since we last chatted? I've been great! I've been in this foster home for about four or five months and I love it! I have three foster siblings, that weirdo behind me is one of them. Mickey. He's good stuff. I'm way in love with my foster sister, Minnie. We snuggle all the time, she lets me nibble her toes. She's the sweetest girl I've ever met. And then there's Habib. Silly Habib…..
I can't imagine life without doggy siblings. Not only because I enjoy their company, but because I get very scared and nervous (and LOUD) when I am alone.
A few other things I don't like:
Cats. I swear they taunt and tease me because they know I can't see them. But I can smell them. And I can CHASE them!
Squirrels. They are conspiring with the cats, I know it.
You know, I think that's it. I'm a very happy guy! Always smiling and enjoying life. I like people a lot. I like being around people, I like cuddling with people, I like the food people eat….. If you're looking for a solid Netflix (and snack) and chill companion, I am your guy.
It's impossible to have a bad day when I'm around. I have that sort of personality that turns the frowniest of frowns upside down. I excel at snuggling, too. Everyone knows the best remedy for grouchiness is a good dog, you won't find a dog better than me!
Let's meet in person. Visit my bio, send in an application and come on over!