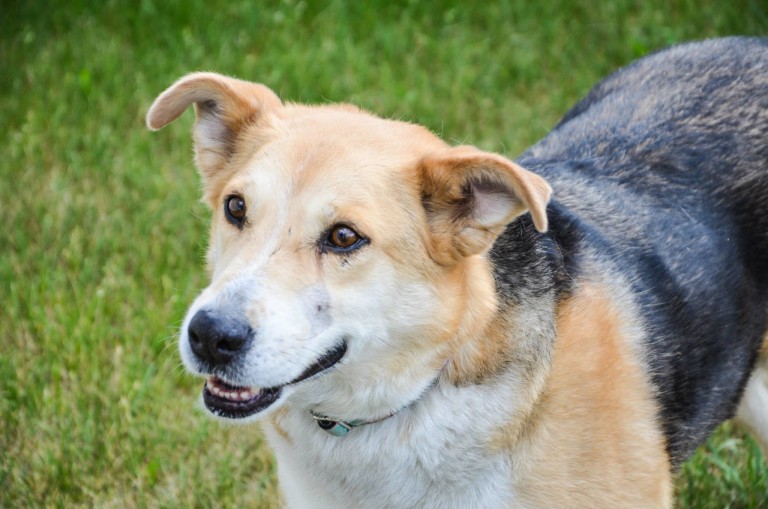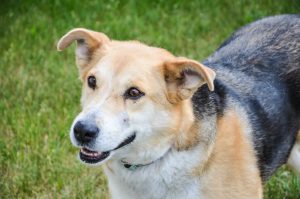 Willow here!
I'm back for my second feature as Foster of the Week because I have so much to update you with!
I have been living at the most AMAZING foster home. Big open spaces, tons of time outside, laying in the grass and enjoying gorgeous sunsets…. My foster mom is a dream come true. She has been working so patiently hard to help me overcome my issues. They say you can't teach an old dog new tricks, but this girl has been learning LOTS.
I have a lot of anxiety around other dogs. I get scared and don't react in the most lady-like manner. But I am slowly learning that other dogs are ok, they aren't going to hurt me. When I see the other dogs through the fence, I don't defensively growl anymore. I actually get a bit excited, bark a little and wiggle my bum. My foster mom says this is great progress and one day I might even get to play with the other dogs! Until then, we are working on calming techniques and reinforcing that the other dogs won't hurt me.
I still LOVE walks as much as ever, I literally JUMP for joy when I hear my leash jangling. However my fear and anxiety shouts out if I encounter another dog while on a walk. Still a work in progress…. There's a quiet gravel road here, that's my favourite place to stroll. I've also been doing a lot of treadmill walking, I'm kind of a treadmill pro….
My foster mom spends tons of one-on-one time with me, it's been wonderful for my confidence and anxiety. We do target play and muzzle training, I'm starting to understand – and enjoy – praise and treats. My forever home must be willing to continue my training. It will help us bond as well as keep me mentally healthy. It can also be fun!! I'm learning that, too!
My foster mom helped me discover that I very much enjoy having a crate. It's my safe space – a MUST MUST MUST for nervous and anxious dogs like myself. I have some cozy blankets arranged for optimum comfort and snoozability. My foster mom doesn't put me in my crate when she goes out, I do just fine! Sometimes I will wander in on my own for a nap.
I've always been a pretty awesome gal: well-behaved, excellent on a leash, great with children (I *really* like kids, actually), energetic, happy and full of love. I just have some fears and anxiety. Don't we all? I'm working hard to become more balanced and better able to manage my fears. I'm ready to try this forever home thing again.
If you're looking for a sweetheart of a gal for long walks and lazy days enjoying nature, hit me up!!