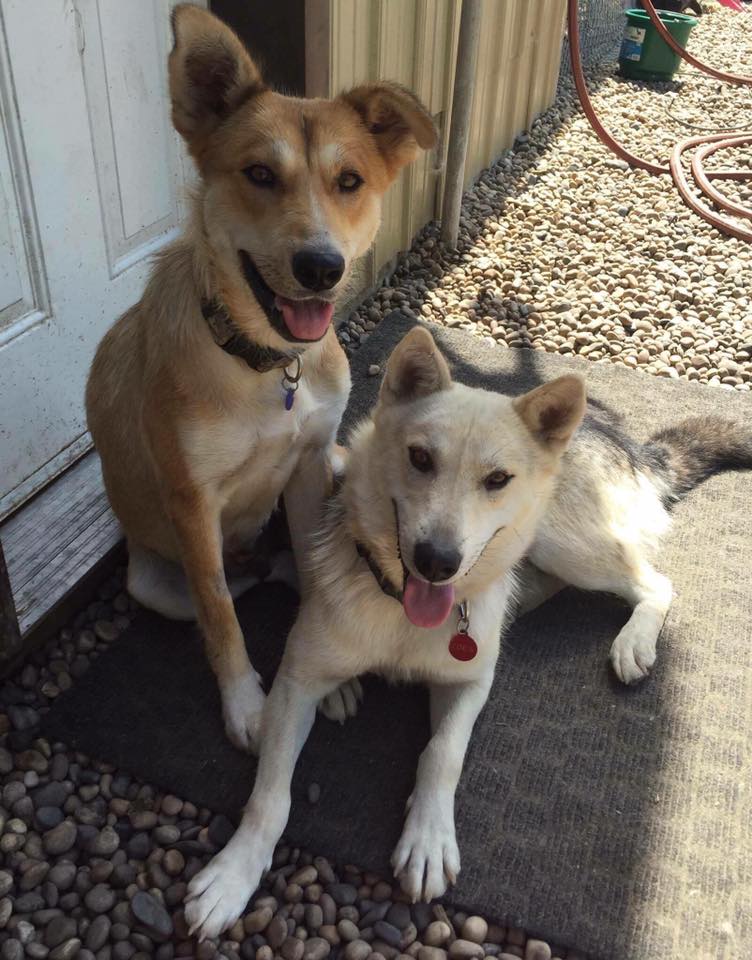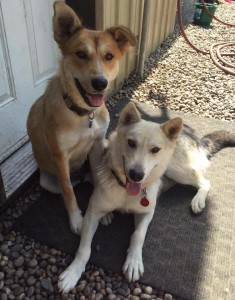 A few months ago, a gorgeous, but homeless and pregnant, young girl showed up on the doorstep of a home in one of our target communities. The wonderful people took her in but were unable to keep her and her puppies, so they called us. We brought everyone into care and gave Mama Cory and her pups, the Flower Litter, a safe place to stay. From the beginning, this sweet, semi-feral mama was shy, timid and distrustful of people. We knew she would need some extra time and TLC. After taking wonderful care of her puppies, they were sent off to their foster, then forever, homes and Cory moved on to her own foster home to get the love and attention she needed and deserved.
Vincent Vega also showed up on the doorstep of a home in the same target community as Cory. Homeless (but not pregnant, for obvious reasons), Vincent was taken in by the caring gentleman, but unfortunately he couldn't stay. Also semi-feral, shy, timid and distrustful, Zoe's brought Vincent into care, placing him in a kennel where he could be with other dogs and transition more comfortably.
Mama Cory wasn't doing so well in her foster home. She was exhibiting somewhat severe separation anxiety and appeared to be very unhappy as a solo dog in her foster home. Zoe's decided to move to Cory to a kennel where she could have the kind of company she needed. The same kennel Vincent was staying.
The two became immediately inseparable. Literally. At night, Mama Cory (AKA Lady Houdini) breaks out of her kennel to get into Vincent's kennel so they can snuggle. During the day, they are always together. And when Vincent went on the lam the other day, Cory was all it took to bring him back in.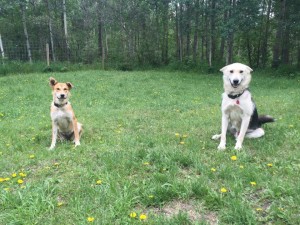 We suspect Vincent and Cory may have known each other before coming to Zoe's as they both came from the same community and they bonded so quickly. Both dogs need to go to a home where they will have a canine sibling, so why not go together? Vincent and Cory are a part of our BFF Program. That means you can adopt Vincent and Cory together at a reduced fee so they can be BFFs forever.
Learn more about Cory here and Vincent here. Maybe these besties can be your new besties!