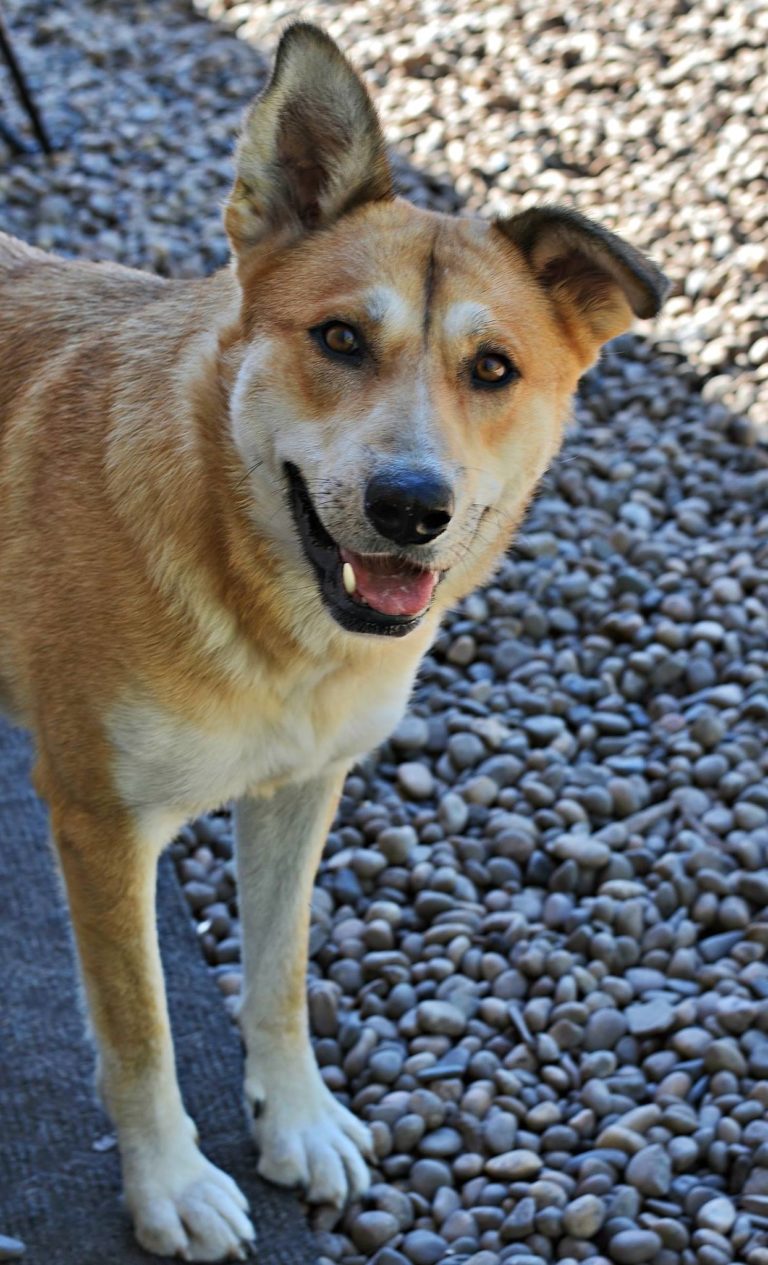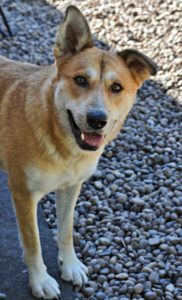 Hey there! How are you?
Oh, that's good! Me? I'm wonderful!!
I'm Cory, by the way, but most people call me Mama.
I just moved to a new foster home. It's so great! There are comfy beds, a fireplace, a dog to play with and SO many things to investigate. I just love it!
This is my first time living in a real house. It's been an adjustment, but it's been good. The transition has been slow with very sweet and patient people, which has helped a lot. When I first came to Zoe's with my puppies, I was very scared of people. They didn't mind, though. They gave me a safe and warm space to take care of my babies and showed me I could trust them. When my pups were old enough, they found wonderful loving homes for all of them and I moved to a kennel where I met up with one of best friends, Vinnie. It was so good to see him again!! It was also nice to be around so many other dogs, I love dog friends.
After being at the kennel for a few months, a few lovely ladies came to visit me. They wanted to teach me about leashes, stairs, cars and all the other strange things about domestic life. Those stairs… downright scary at first! But I didn't give up, and neither did they. (Treats on every step is darn good motivation!) Cars weren't as scary. I was unsure about them at first, but I now I love car rides. They take you to all sorts of fun places – like pet stores, parks, and cozy homes!
A car brought me to this home and it's been terrific! The first time I visited, I zoomed right in! I had a moment of fear, but it quickly subsided and I settled right in. There is another dog here, which helped tremendously. Being around another dog makes me feel calm and relaxed, plus I love playing with other dogs. It's probably the best part of my day. I'm a curious girl; I like to spend a little time each day checking out a new part of the house. There are so many things to explore! I like to watch my foster people too, humans do all kind of interesting things. After all that, it's nap time! There is no shortage of lush and cozy beds here, but sometimes I like to snooze in my crate or sprawl out as big as I can on the floor.
I'm a shadow of the fearful mama I was when I first came to Zoe's; I'm so very grateful for the ladies who worked with me to show how good this life can be. And for my foster parents for teaching me how to live in a home. Because of them, my sweet, kind and gentle disposition can shine. Because of them, I am ready to find my forever home.
My ladies say I am a gentle and kind soul. I know if you meet me, you will agree. Visit my bio and apply to adopt me!