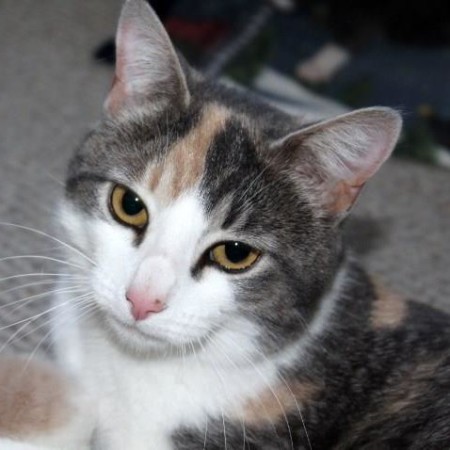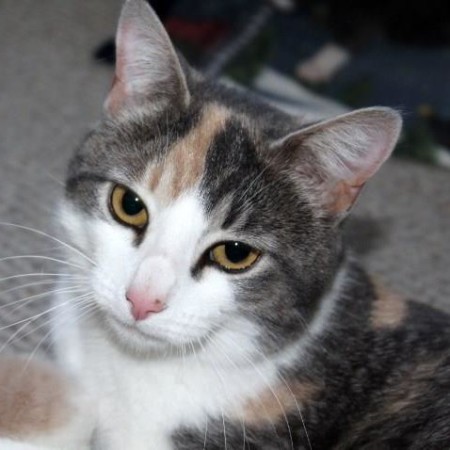 Hi there, I'm Layla. Pleased to meet you.
Curl up with me in the sunbeam? It's one of my favourite places to lay.
I came to Zoe's a couple months ago with my babies. I was pretty nervous, my babies were only one day old when we were taken to this new place. I didn't know what was going on. The people ended up being so, so lovely. They gave me such a nice space to take care of my babies and then they helped find loving forever homes for each one. And now here I am! Looking for a forever home of my own.
I'm a pretty easy going girl, my foster mom says I am sweetheart. I really love to be around my people. I always try to snuggle up to my foster parents at night, but sometimes the foster dog, Jamba, is already on the bed. I don't mind dogs, but this one? He likes to torment me. Small dog syndrome probably…. I get along great with the rest of the dogs in my foster home. There's also a litter of kittens here that I help take care of. They don't have a mama with them, they need some love.
As lovely and loving as I am, I am still very playful! I love playing with toys and chasing them around. I love my scratching post, too. If you ask me, I am perfectly balanced. I love people and cuddles, but I am perfectly content to curl up in my favourite chair for a snooze. I am fun and playful, but not overly kittenish with super high energy. And I don't mind dogs, cats or kids, but please know I can be a little choosey with other cats and I much prefer kids who are gentle and respect my space when I ask for it.
Also – did you know August is Kitty Extravaganza here at Zoe's? That means my adoption fee is reduced!! What are you waiting for?? Check out my bio and apply to adopt me!