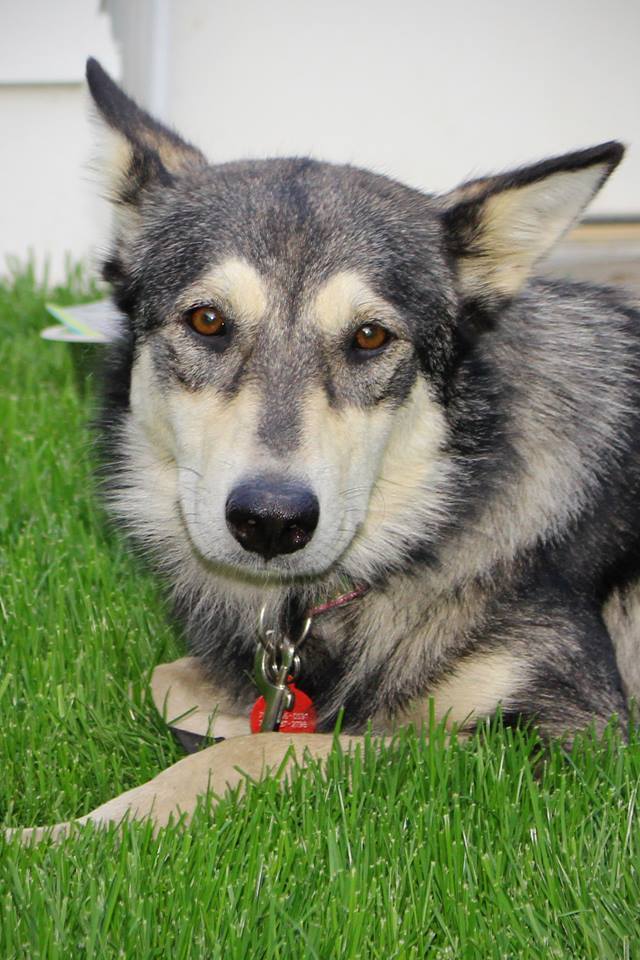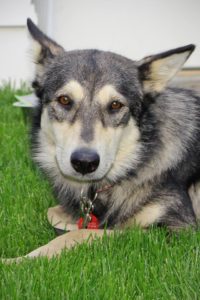 Hi, do you mind if I sit next to you?
I'll be no bother, I'd just like to sit and observe the world. You can pet me if you like, I'd love that. Or we can just sit. I'd like that too.
I'm Lovey.
People say my name suits me perfectly because I'm sweet, quiet and calm. And because I really love to be pet. I could sit next to a human for hours as long as the pets keep coming. (I'll nudge you if you stop, so just keeping petting…)
I am working on being an indoor dog. It's kind of a tough adjustment, let me say. I was terrified when I first got to my foster home. It was new and strange, there were these things called stairs, so many smells….. I didn't know if this new place would be good or scary. I'm still reserved and unsure at times, but this place is pretty good. It's warm and comfortable and there is always food. My foster mom is so patient with me, I've grown to love and trust her a lot. She let me take my time getting into the house (and I took a really long time), she worked with me on those stair things, she taught me how to walk on a leash and she's given me time to relax and open up – a work still in progress. She loves me exactly how I am and I really love that.
I have a crate in my foster home, I like it a lot. If I am feeling scared or nervous, I just go into my crate. It makes me feel safe. Sometimes I'll hang out in my crate with a bone just because. I do enjoy a good bone! I like to run and sometimes I feel inclined to play with the dogs in my foster home, but I do like to take my time warming up to the ideas. I think I would like a dog sibling in my forever home; I'd like a friend to help my confidence grow.
That's what I've been working on lately: my confidence. A patient and experienced forever home is a must for me so that I can continue to grow into a balanced lady. I will repay your patience with love and loyalty times ten.
I've really enjoyed sitting next to you. Maybe we should make this a forever thing?
Visit my bio and apply to adopt me!