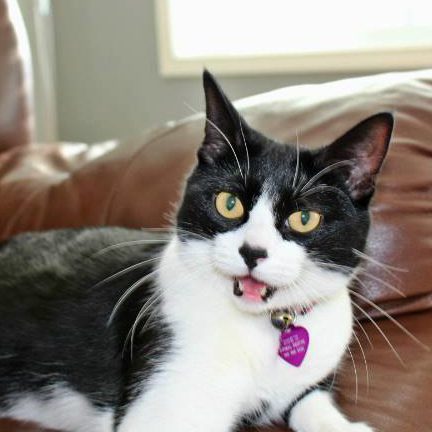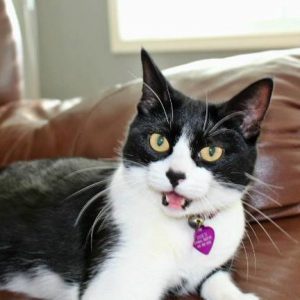 Hi again! Princess Peach here!
It's been a few months since we last chatted, I have so much to tell you.
I abdicated my throne at Rabbit Hill Pet Value, it wasn't really my style. I took over a more homey castle for a short time, however I found myself to be quite put off by feline subjects. So off I went in search of more suitable lands.
And now here I am, in the absolute best kingdom yet!
There are no other animal subjects here, just two-legged loyals and I love them so.
We have the liveliest conversations and they understand that my affection is on my terms. Make no mistake, I am a very affectionate princess. I adore head rubs and will somersault into your hand for them. I also quite enjoy lying beside you while you love and pet me. When I have had enough, I will simply wander away for some me time. My humans also understand that as sole monarch, everything in this kingdom is mine. As such, I rub myself on everything – furniture and humans alike. I will also flop onto my back so you can admire my beautiful tummy, it's a sign of love. But hands off! It's just for show.
I consider myself the People's Princess. A feline Princess Diana, if you will. While I do have some regal requests, ones that I will not bend, I am sweet and loving and FUN! This princess is not too proper to play! I love wand toys. My foster mom says I carry the wand away with glorious triumph when I catch it. And I have a catnip toy that is just marvelous for tousling.
I am so happy to have finally settled in a suitable home. I've shed my sassy shell and have become the princess and lady I am meant to be.