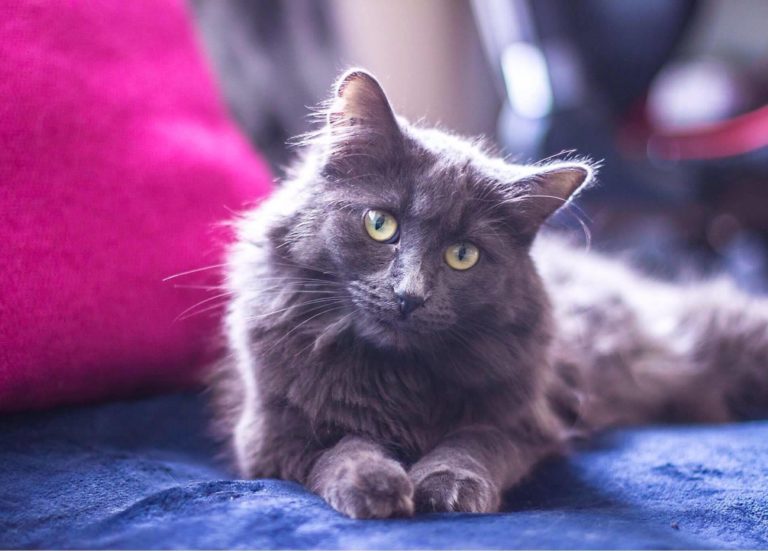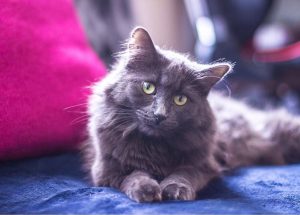 Oh, dear…… Petrie?? Are you here? Petrie!!! There are people here. They're looking at me.
PETRIE!!!
Oh, dear. Oh, my. This is too much. I need to go hide.
*Pitter, patter, pitter….pitter, patter, pitter….pitter, patter, pitter……*
…..
……
…….
*Snuffle…..snort……snuffley snort….*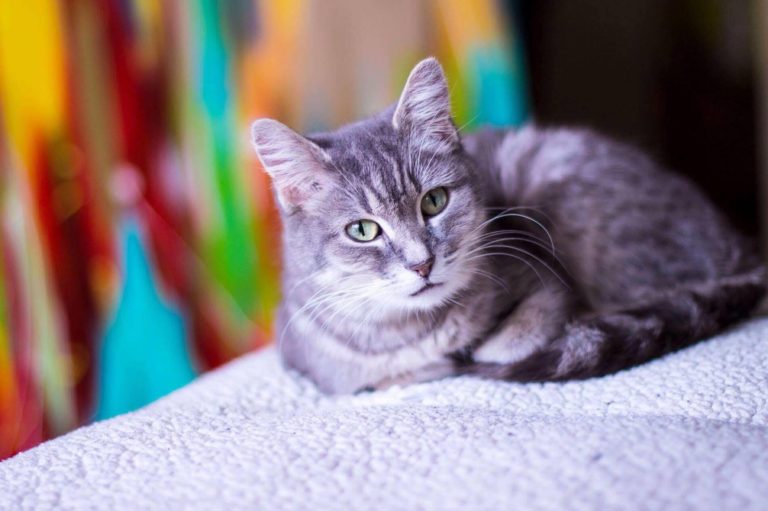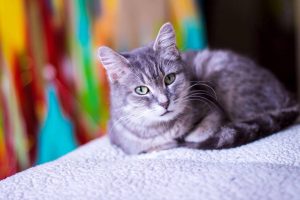 Um….hi? I'm Petrie. I heard Hopper calling for me. Did she go hide?
I thought so, she's very shy.
She's fabulous! (She's my best friend, so I would know…) She's just an introverted kind of cat most of the time. You should see her run, jump, and climb! Holy catnip!!! Running, jumping, and climbing isn't usually something to be impressed by when it comes to cats, it's what we do. But Hopper is special. She only has three legs.
Ok, so she's not really special. Lots of cats and dogs are short a leg and get along just fine. Just like my girl, Hopper. I once knew a cat with seven legs!! Now THAT is special! No, I didn't. I'm totally fibbing. Hopper really is a sweet young lady, though. She LOVES to sprawl her fluffy body all out and sleep and sleep and sleep. I swear every nap that girl takes is the best nap ever.
You see, we came from a very, very, very busy home. There were lots of cats. Too many. Our human was doing the very best he could, but it was too much for him. We were thankful for Zoe's because, as much as our human loved us, it was a very unsafe and scary place for us. Many of us left with scars and fears. That's why Hopper is so shy and timid. Me? Well, I caught some sort of sinus bug or something and now I can make the funniest snorts and snuffles. I'm healthy now, though, Zoe's fixed me right up! The snorts and snuffles are a special souvenier, I guess.
I can be shy at times too. New environments and people are scary and intimidating. I wasn't the ray of friendly sunshine you see before you when I first arrived in this luxurious foster palace. Oh, no! It took me a few months to realize how great it is here. Now I LOVE the pets and scratches – but please do not pick me up. I like all four paws on the floor, thankyouverymuch. And food. Oh, man. FOOD!! (Don't tell Hopper, but I steal her food ALLLLL the time. Hee hee hee!)
Do you know what else this place has?? A RED DOT!!! Holy Dinah, is that thing ever fun!! Hard to catch too….. Little red stinker.
We've been here in our foster's home for a while now. We had full examinations from wonderful veterinarians and all our medical needs tended too, we also had some much needed dental work done. We are adjusting well to our new lives and I think it's high time we moved on to our forever home. (Hopper might not think so, but she will be okay. Paws crossed…..)
I think a low-key family would best match our low-key selves. No other animals, please. And probably no small kids. Older kids would be fine. People who will be patient with us and let us go at our own pace is most important. We would love it if you would visit our bios, look at our photos and fall deeply, madly in love with us. So deeply and madly that you are compelled to apply to adopt us.
Yours Forever,
(If you'll have us…)
Hopper and Petrie
*snortle*