It's December 1st, and you know what that means? Whether you're a holiday lover or a grumpy grinch, it is officially the holiday season.
But don't worry. The friendly folks at Zoe's Animal Rescue would like to help you out with your holiday gift shopping. We've got a very unique gift idea for those animal lovers in your life.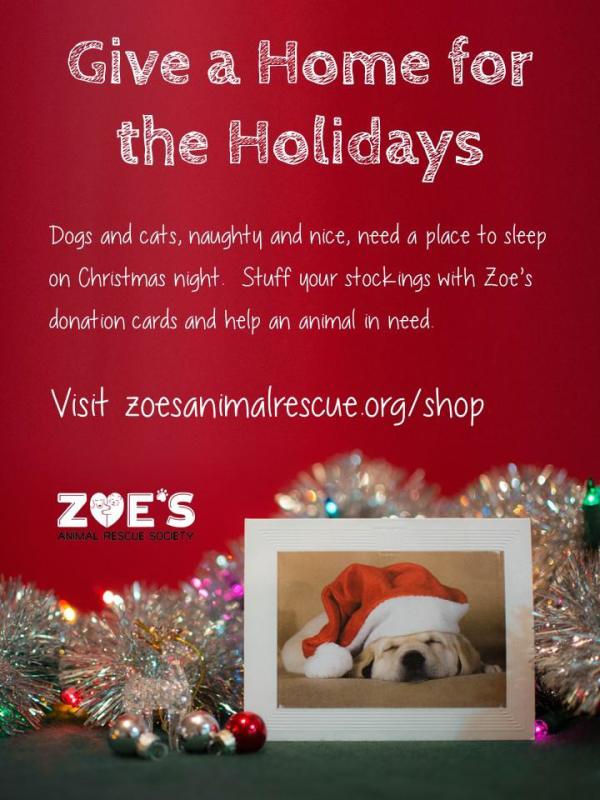 Visit our online shop to make a donation to Zoe's and we will mail you a card to give to the recipient. The card features an adorable puppy in a Santa hat. Inside it will say:
In the spirit of the season, [Your Name] has donated $XX (amount) in your name to Zoe's Animal Rescue.
So whether you're looking to spend $20 or $200, this is sure to be the perfect gift; you and the recipient receive the joy of knowing you've contributed to the life-saving work of Zoe's Animal Rescue.