Looking for the kind of love only a cat can give? If you can offer a loving and permanent home to a cat in need, then take a gander at our rescues below. Keep in mind that we have a thorough screening and adoption process: you won't be able to wrap your loving arms around a cat today, but we promise to do our best to place cats in homes where both they and their people will be happy.
NOTE: All of these cats are indoor only, though some comfortable kitties are happy to go on leashed adventures. If you're looking to provide an outdoor home for a feral cat, check out our Warm Whiskers Program.
Accepting Applications mean we are accepting applications at this time for this animal. Please note  only the application that is chosen as the best fit by the foster will be contacted for a meet and greet. We do have some cats/kittens at our partner pet stores; Westmount pet valu, Rabbit Hill pet valu and Tail blazers south who can be viewed anytime during store hours.
On Hold means, they are either on behavioral, medical or quarantine hold.
Adoption Pending means this animal is pending adoption.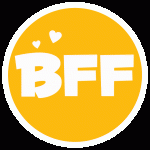 Who says you can only have one best friend? Some of our adoptables have already found a furry friend for life, and are just looking for a two-legged BFF to complete their squad.