If you've spent any time around the world of Zoe's you would know that we have some amazing friends. People continue to amaze us in the ways they provide support, and they've done it once again.
Building on the success of their wine fundraiser, some friends of Zoe's have decided to run Dogtoberfest!
So here's how Dogtoberfest works:
To enter, you need $10 and a 4-pack or 6-pack of beer.
You text or email the numbers on the poster below.
Those lovely ladies will direct you in where the closest drop off point to you is located.
You drop off the $10 and pack of beer and cross your paws!
On October 31, they will draw to win up to 50 packs of beer!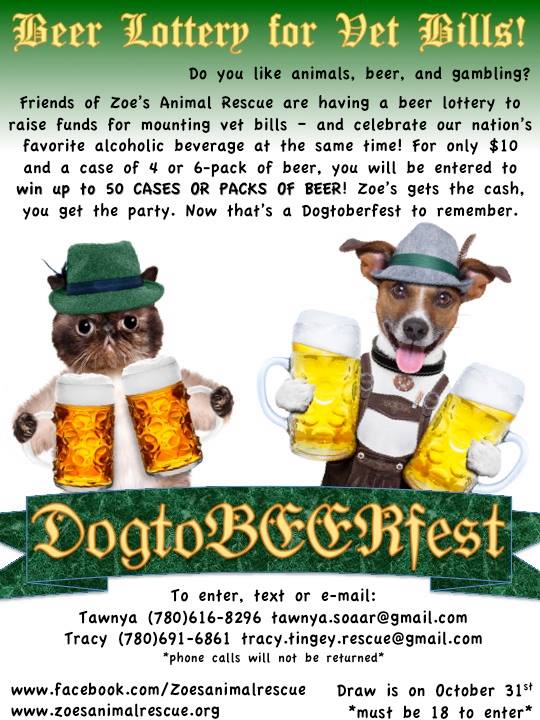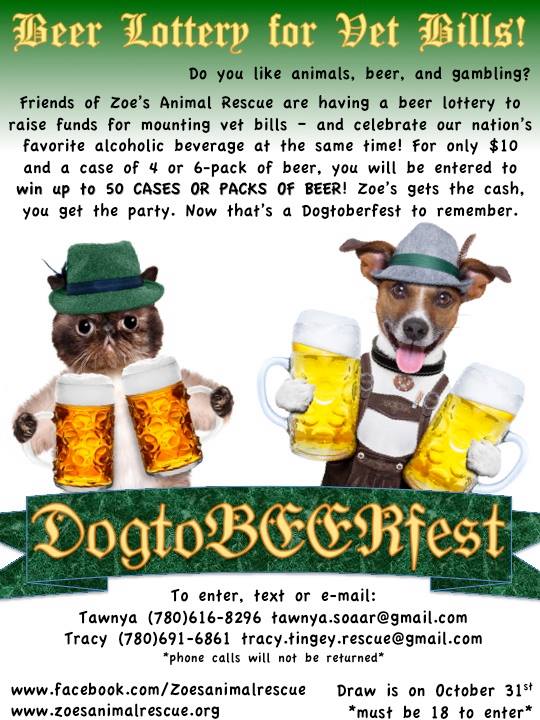 A Beer Lottery for Vet Bills
All the money received will be donated to Zoe's to keep helping animals in need.
Beer, supporting charity, cute kitties and doggies – does it get any better?